Father and son are not ready to patch things up Prince Ernst August of Hanover has filed a lawsuit against his son in order to reclaim a vast castle, the seat of the Welfes family, as the Hanover court reported on February 16, 2021 Princess Caroline of Monaco's husband has been at odds with his 37-year-old eldest son, who is also called Ernst August, for several years
« Since the end of 2020, a lawsuit in which Prince Ernst August of Hanover asks his son Crown Prince Ernst August of Hanover to return Marienburg Castle and the Calenberg family estate to him as well that the Herrenhausen Palace in Hanover « has been launched, he said in a statement No date has been given regarding a possible hearing or court decision
The 66-year-old head of the German dynasty of one of the largest aristocratic families in Europe calls for the revocation of a donation made to his son in 2004 and 2007 According to the court, he then donated the Marienburg property to her as part of an early succession. However, he accuses him of having subsequently « seriously damaged the rights, property and interests of the plaintiff » by attempting to bring the property of the Hanover house under his full control by ousting his father. The property is valued by the father at around five million euros
His son considers these allegations to be false and baseless but would not comment on the details out of respect for his family and « also to protect my father, » he told German agency dpa Originally, the son wanted to cede the former summer residence of the Welfes, a 19th century medieval-style fortified castle, for a symbolic euro to the town. But after his father's opposition, the agreement negotiated with the government of the Land of Lower Saxony fell through. Since then, a foundation has managed the neo-Gothic style castle, which has become a major tourist attraction in Germany, partially open to visitors as a museum.
Prince Ernst August of Hanover has been in conflict for several years with his son, whom he suspects of wanting to squander the family's property in Germany, in particular land and forests in Lower Saxony The latter had not invited him during his wedding in 2017 with the Russian fashion designer Ekaterina Malysheva We therefore imagine that he does not maintain a relationship with his grandchildren, Elisabeth and Welf August (3 and soon 2 years old) From his first marriage to the late Chantal Hochuli, the sixty-year-old has another 35-year-old son, Christian de Hanover, now married to the beautiful Alessandra de Osma and father of twins (Nicolas and Sofia), born last July
Prince Ernst August of Hanover has been living apart from his wife, Princess Caroline for more than 10 years The latter resides in the principality with their daughter, Princess Alexandra of Hanover (21), and the rest of the Monegasque princely family. She was therefore not present when her husband, living in Austria, was in conflict with the local police or when he was accused of mistreatment by two domestic workers.
The world news – Ernst August of Hanover: The prince on trial against his son to recover the castle of Marienburg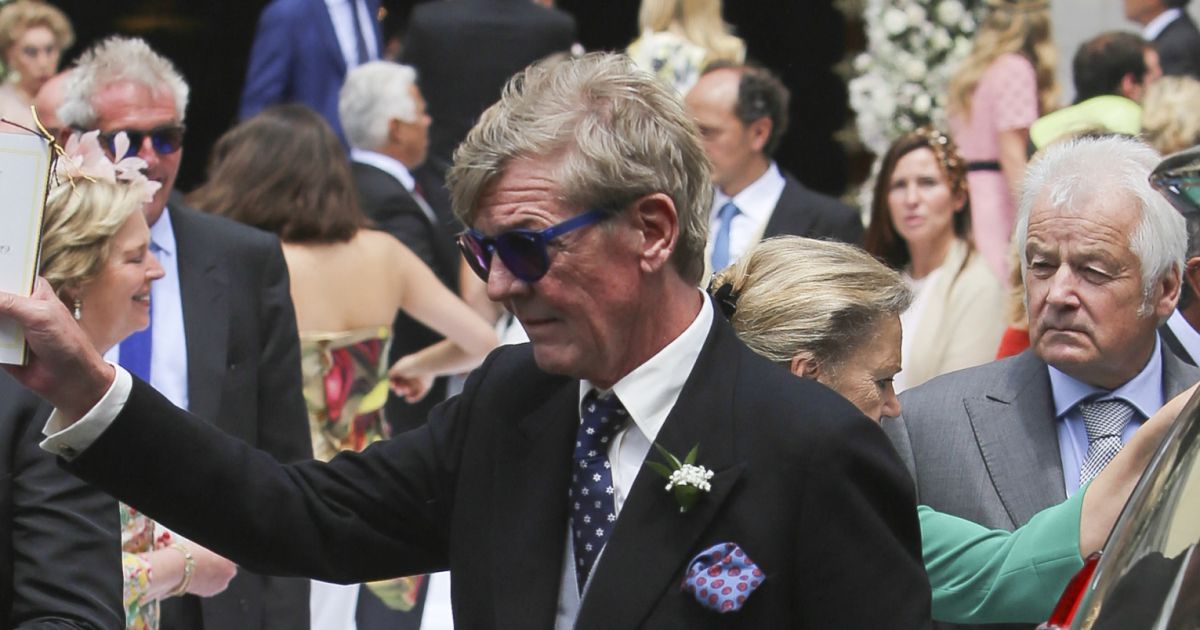 Ref.: https://www.purepeople.com/article/ernst-august-de-hanovre-le-prince-en-proces-contre-son-fils-pour-recuperer-le-chateau-de-marienburg_a425423/1